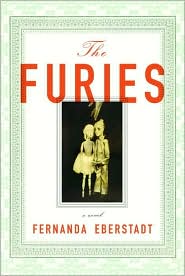 a novel by Fernanda
Eberstadt
.
Quickie Recap: Gideon, a penniless puppeteer, meets Gwen, an ambition liaison to Russia, and they fall in love, and they fall out of love.
Quickie Review: I'm still not sure what to make of this book. The arc of the relationship seems
predictable
,
inevitable
. It isn't a story about love, it's about lust-addiction-dependency-complacency-obligation-resentment-hatred. It's about sexual obsession, which was mistaken for love, a grave error with grave consequences, although ultimately I think
Eberstadt
punished her characters a little too strongly. However, the two worlds that clash continually was a great backdrop to the book and the author shows no mercy.
Quickie Recommendation: How many times can you read the word
pussy
in one sitting?